Abstract
PRELIMINARY DIAGNOSTIC AIDS USED IN ORAL CANCER
*Dr. Mutum Sangeeta Devi, M.D.S, Dr. Manju J, M.D.S, Dr. Rahul Rajpurohit, M.D.S.
ABSTRACT
Oral cancer is a fatal disease and a major health issue in developing countries, which is the leading cause of death. Better understanding of the disease process at the molecular level has changed the way oral cancer approaches early diagnosis of the lesion rather than late stages to minimize morbidity and mortality. As a result, preliminary diagnostic aids have been suggested to improve our ability to distinguish between benign anomalies and dysplastic / malignant changes, and to identify areas of dysplasia / early oralcancer that are not visible to the naked eye. These include the use of vital staining, cytology, chemiluminescence, velscope etc.
[Full Text Article]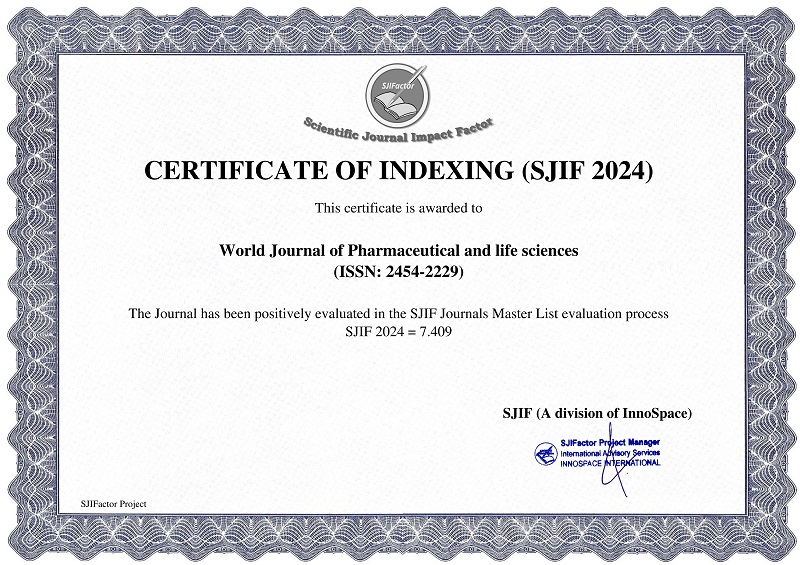 BEST PAPER AWARDS
World Journal of Pharmaceutical and life sciences Will give best paper award in every issue in the from of money along with certificate to promote research .
Best Article of current issue
Download Article : Click here