Abstract
KNOWLEDGE AND AWARNESS AMONG DENTAL STUDENTS ON DENTINAL HYPERSENSITIVITY
Dr. Uma Sudhakar, Dr. Pavithra R.* and Dr. Radhika M.
ABSTRACT
This study was to describe and enhance the awareness and knowledge about the etiology and management of dentine hypersensitivity (DH) and it was perceived by a random questionnaire with the dental students. 100 Dental students (mean age 20-23 years) were randomly participated in the self- explanatory questionnaire based survey.
[Full Text Article]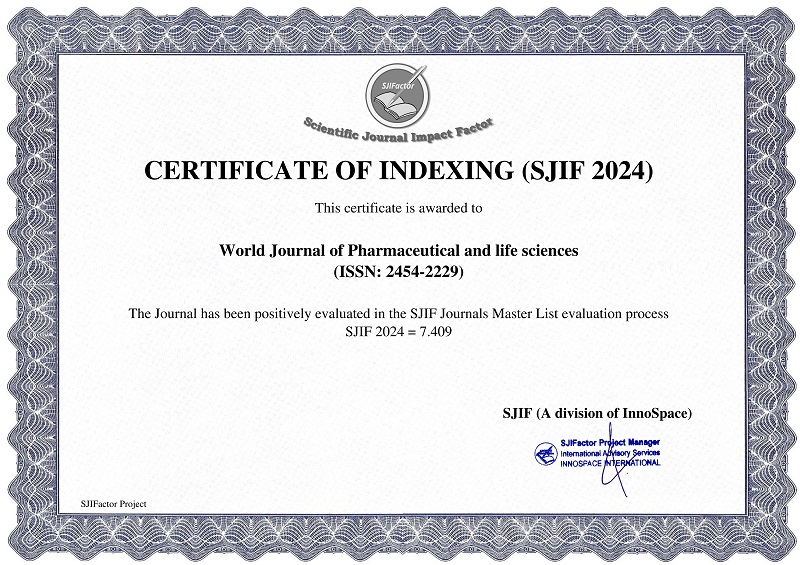 BEST PAPER AWARDS
World Journal of Pharmaceutical and life sciences Will give best paper award in every issue in the from of money along with certificate to promote research .
Best Article of current issue
Download Article : Click here