Abstract
EFFECT OF VARMAM THERAPY IN ERB'S PALSY
Dr. B. Balanagalakshmi B.S.M.S.* Dr. N. Shunmugom Ph. D (Tamil) and Dr. G.Kavitha B.S.M.S.
ABSTRACT
Erb's palsy, a form of brachial plexus disorder, is an injury that occurs when the nerves in a person?s upper arm are damaged. It typically affects 1 or 2 of every 1000 babies. The aim is to study the effect of Varmam therapy in the management of motor development in erb's palsy.
[Full Text Article]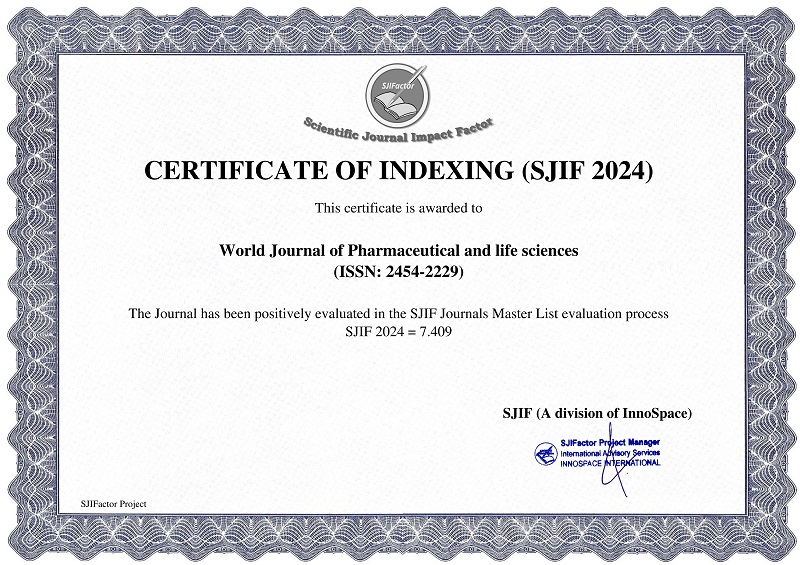 BEST PAPER AWARDS
World Journal of Pharmaceutical and life sciences Will give best paper award in every issue in the from of money along with certificate to promote research .
Best Article of current issue
Download Article : Click here