Abstract
AFFIRMATIVE AYURVEDIC APPROACH TO CONTACT DERMATOCONJUNCTIVITIS
*Dr. Vachana S. Devappa, Dr. Veena Shekar and Dr. Sujathamma K.
ABSTRACT
Mydriatics drops are widely used topical eyedrops instilled routinely for eye examination. Several papers are published by the modern ophthalmologists reporting the rare cases of allergy but here is an attempt to evaluate the reliability of the Ayurvedic protocol. Hereby, we are reporting a case of local hypersensitivity reaction to mydriatics (itrop plus) drop after ocular use for fundus examination. It was managed timely and successfully by the Ayurvedic measures.
[Full Text Article]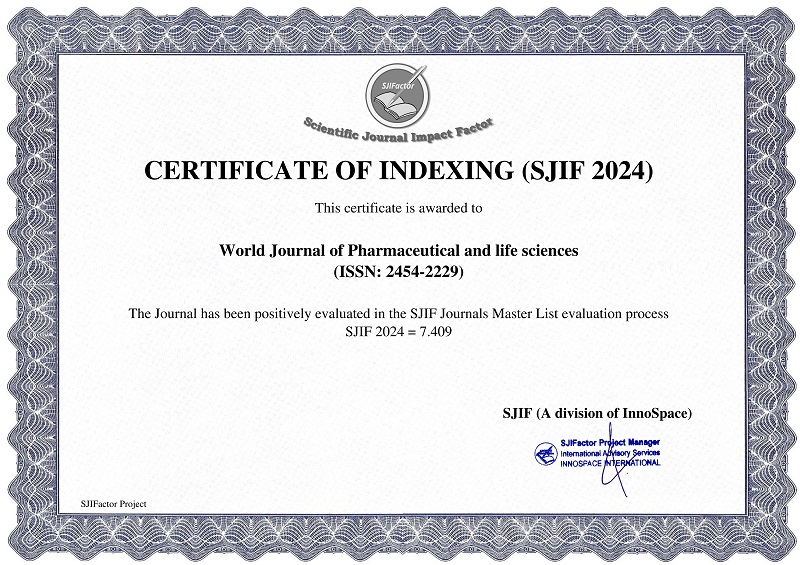 BEST PAPER AWARDS
World Journal of Pharmaceutical and life sciences Will give best paper award in every issue in the from of money along with certificate to promote research .
Best Article of current issue
Download Article : Click here