Abstract
AYURVEDIC REVIEW ON APPLICATION OF ASHTAVIDHA SHASTRA KARMA IN SURGICAL PRACTICE
*Dr. Shruthi P. and Shailaja S. V.
ABSTRACT
Acharya Sushrutha, is said to be an ancient surgeon who is the author of Sushrutha Samitha who had given more importance to Shalya Chikitsa, he described 8 kinds of surgical procedures which includes Chedana, Bhedana, Lekhana, Vyadhana, Eshana, Aharana, Visravana and Seevana. All these procedures have relevance even today. The advanced techniques in surgery like excision, incision, puncturing, extraction, draining, suturing have been developed based on these principles. Thus, showing the importance of Ashtavidha Shastra Karma.
[Full Text Article]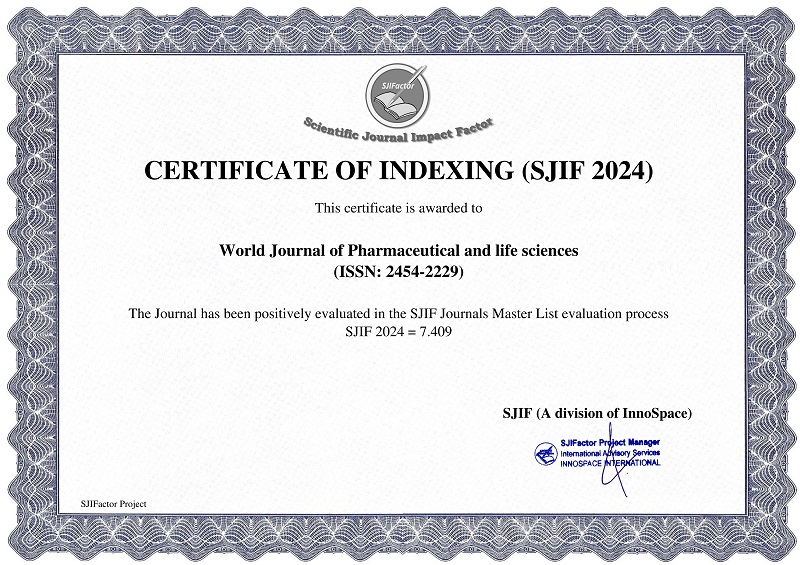 BEST PAPER AWARDS
World Journal of Pharmaceutical and life sciences Will give best paper award in every issue in the from of money along with certificate to promote research .
Best Article of current issue
Download Article : Click here