Abstract
DIABETIC FOOT ULCER MANAGEMENT IN VIEW OF AYURVEDA
*Dr. Gireesh Raj and Dr. Shailaja S. V.
ABSTRACT
Diabetic Foot ulcer is a significant clinical problem to both clinicians and patients. 40% - 60% of all non-traumatic lower limb amputation is of diabetic ulcer. 85% of diabetic related foot amputation are preceded by foot ulcer.4 out of 5 ulcer in diabetics are precipitated by trauma. 4% -10% is the prevalence of foot ulcer in diabetics.The number of people with diabetes worldwide was estimated at 131 million in 2000, it is projected to increase to 366 million by 2030. Previous studies have indicated that diabetic patients have up to a 25% lifetime risk of developing a foot ulcer. The annual incidence of diabetic foot ulcers is ~ 3%. Once an ulcer has developed, there is an increased risk of wound progression that may ultimately lead to amputation; diabetic ulceration has been shown to precede amputation in up to 85% of cases. According to Acharya Susrutha, in patients suffering from Madhumeha Dhathu's getting invaded by three Doshas together give rise to Pidaka /Vrana /Vidhradhi /ulcer.[1]
[Full Text Article]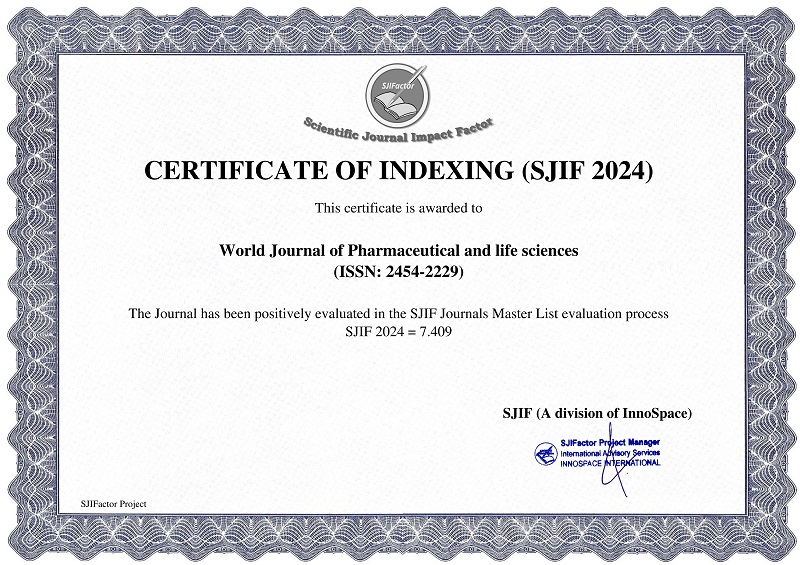 BEST PAPER AWARDS
World Journal of Pharmaceutical and life sciences Will give best paper award in every issue in the from of money along with certificate to promote research .
Best Article of current issue
Download Article : Click here