Abstract
OVARIAN METASTATIC BREAST CANCER: ABOUT 3 CASES AND REVIEW OF THE LITERATURE
Benabdellaoui L., *Dr. Daif L., Rehali M., Benhessou M., Ennachit M. and Elkerroumi M.
ABSTRACT
The frequency of ovarian metastases in breast cancer patients is varied according to the authors and type of series with figures ranging from 13.2 to 37.8%. The adnexal metastases of breast cancer often present a diagnostic and therapeutic difficulty. The complete surgical resection of these metastases seems to bring a benefit in terms of survival. This benefit is, moreover, a function of the residual tumor volume and the free interval between the initial diagnosis of breast cancer and the appearance of adnexal metastases.
[Full Text Article]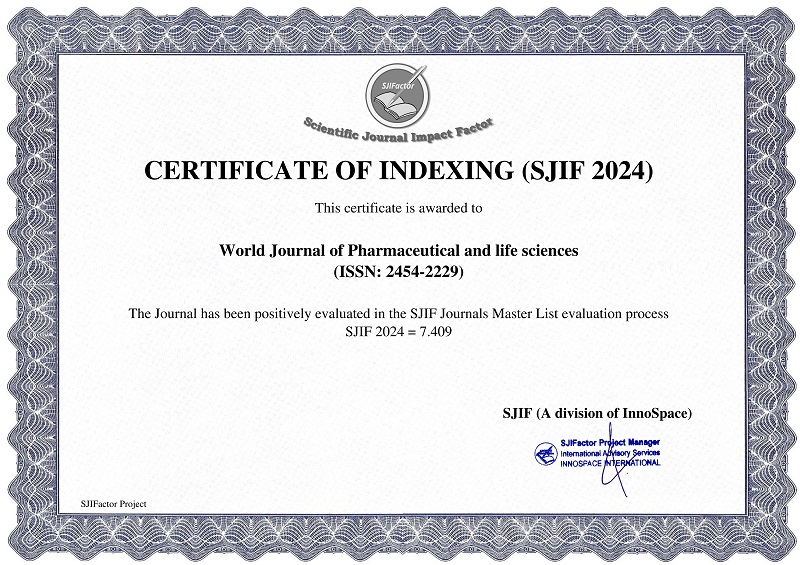 BEST PAPER AWARDS
World Journal of Pharmaceutical and life sciences Will give best paper award in every issue in the from of money along with certificate to promote research .
Best Article of current issue
Download Article : Click here