Abstract
A REVIEW ON TUBERCULOSIS AND ITS PRESENT SCENARIO
Sharma S.* and Padiyar A.
ABSTRACT
Tuberculosis has recently reemerged as a major health concern. Each year, approximately 2 million persons worldwide die of tuberculosis and 9 million become infected. In the United States, approximately 14000 cases of tuberculosis were reported in 2006, a 3.2% decline from the previous year; however, 20 states and the District of Columbia had higher rates. The prevalence of tuberculosis is continuing to increase because of the increased number of patients infected with human immunodeficiency virus, bacterial resistance to medications, increased international travel and immigration from countries with high prevalence, and the growing numbers of the homeless and drug abusers. With 2 billion persons, a third of the world population,1 estimated to be infected with mycobacteria, all nurses, regardless of area of care, need to understand the pathophysiology, clinical features, and procedures for diagnosis of tuberculosis. The vulnerability of hospitalized patients to tuberculosis is often under recognized because the infection is habitually considered a disease of the community. Most hospitalized patients are in a suboptimal immune state, particularly in intensive care units, making exposure to tuberculosis even more serious than in the community. By understanding the causative organism, pathophysiology, transmission, and diagnostics of tuberculosis and the clinical manifestations in patients, critical care nurses will be better prepared to recognize infection, prevent transmission, and treat this increasingly common disease.
[Full Text Article]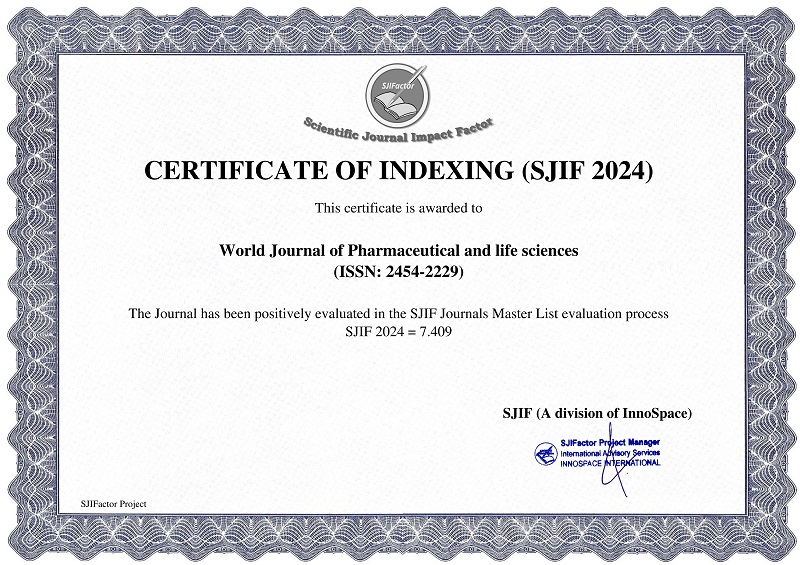 BEST PAPER AWARDS
World Journal of Pharmaceutical and life sciences Will give best paper award in every issue in the from of money along with certificate to promote research .
Best Article of current issue
Download Article : Click here