Abstract
A REVIEW ARTICLE ON "STHOULAYA:
Dr. Rajesh Sharma* and Dr. Raina Namartha
ABSTRACT
In process of modernization and rapid urbanization human beings are falling prey to various disorders-unhealthy food habits and lifestyle plays major role in causing many ailments including obesity. The prevalence of obesity world wide has dramatically increased during the last three decades. Obesity has significant effect on an individual's quality of life as well as these condition which involves multi-drug regimens which can be associated with a variety of side-effects. In Ayurveda, management of obesity through Ahara (Diet) and vihara has been described widely.
[Full Text Article]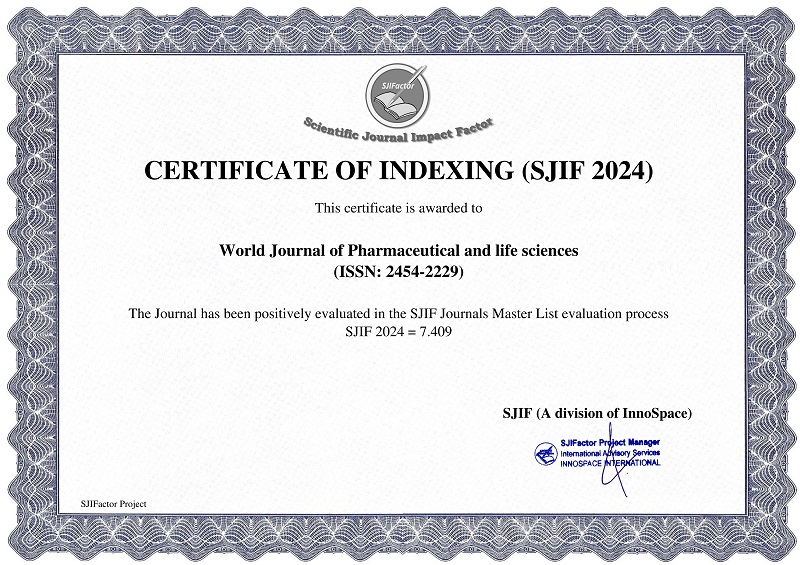 BEST PAPER AWARDS
World Journal of Pharmaceutical and life sciences Will give best paper award in every issue in the from of money along with certificate to promote research .
Best Article of current issue
Download Article : Click here