Abstract
SIGNIFICANT ANALYSIS OF DINACHARYA WITH SPECIAL REFERENCE TO PREVENTIVE OPTHALMOLOGY
Dr. Tresa Maria Job* and Dr. Mamatha K. V.
ABSTRACT
Eyes are the most precious gift of God to mankind thus it is rightly stated that "Sarvendriyanam madhyae nayanasya pradhanatvat" by Dalhana.[1] The condition free from any disease or deformity is known as Swastha.[2] The regimens followed to maintain the health is called as swasthavritta. Eye diseases can be prevented and normal vision can be maintained for longer time by following Dinacharya, Ritucharya, Sadvrutta, Netra kriyakalpas, Chakshushya rasayana dravyas along with appropriate Ahara and Viharas. In present scenario, the concept of preventable blindness has gained increasing recognition, as changing lifestyle has resulted in many eye disorders and problems in day to day life. Many diseases like Dry eye, Computer vision syndrome, Refractive errors, Cataract, Diabetic retinopathy etc. occurs as a result of modern lifestyle. Here an attempt is made to explore the Dinacharyas for the preservation of eye health as explained in our classics and how we can incorporate it in present day lifestyle.
[Full Text Article]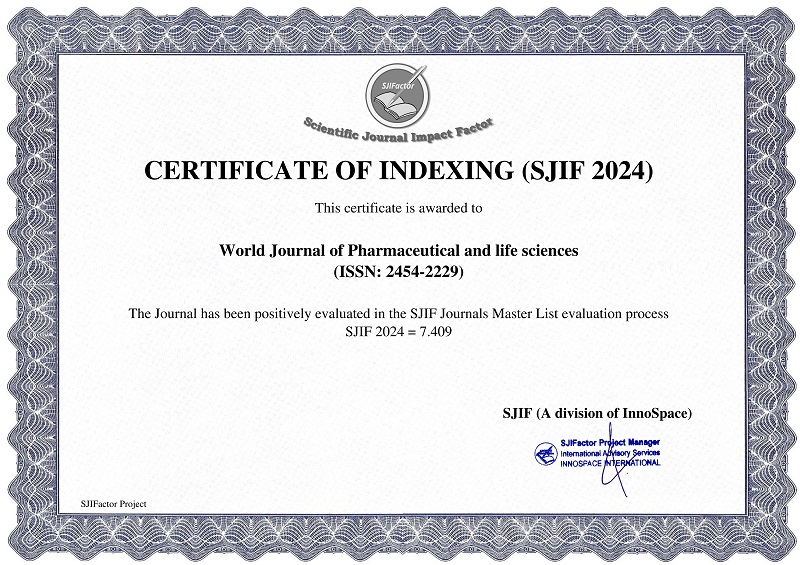 BEST PAPER AWARDS
World Journal of Pharmaceutical and life sciences Will give best paper award in every issue in the from of money along with certificate to promote research .
Best Article of current issue
Download Article : Click here